Savorit is a leading manufacturer of pasta made from Durum Wheat Semolina. Our thrust on innovation has enabled us to offer wide varieties of pasta products, which are nutritious, tasty and easy to cook. Strict production standards assure uniform size, shape, and quality that you can count on time after time. In our endeavor to provide healthy and nutritious food products.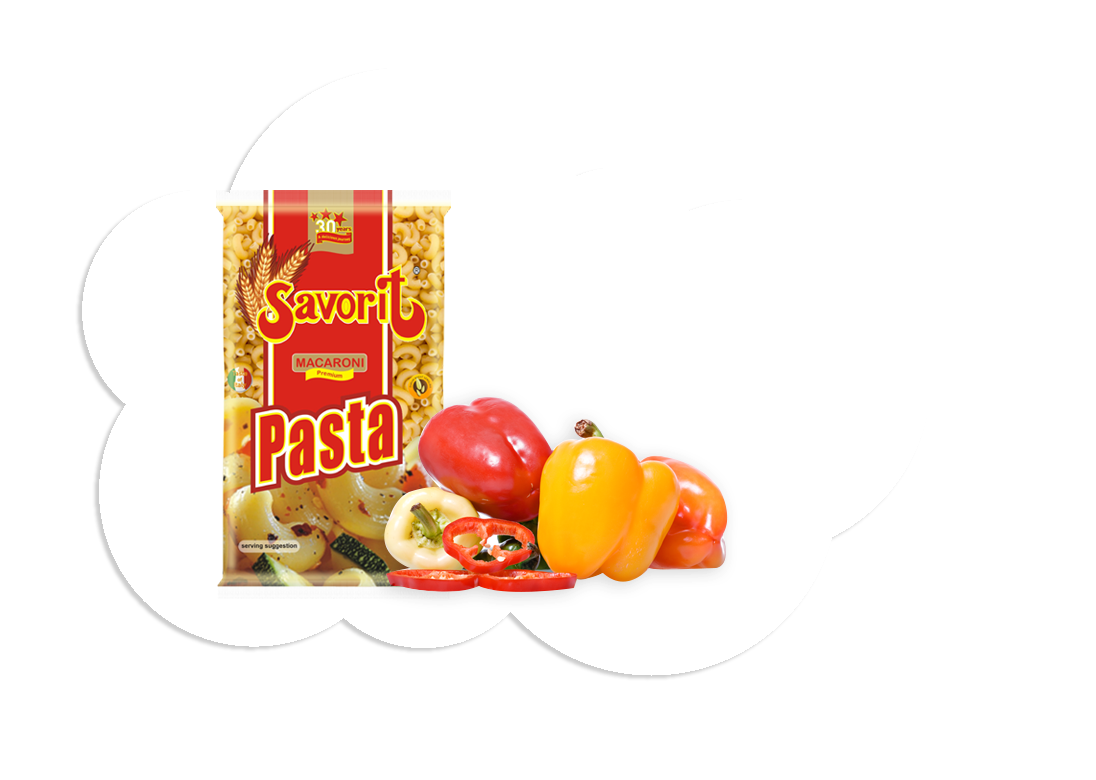 Savorit Elbow Pasta
Cooking Instructions:
Boil one litre of water.

Cook 200 gms of Savorit Macaroni for 5 to 7 minutes.

Drain excess water and rinse with cold water.

Prepare choice of favorite sauces.
Types of Pasta
Elbow Pasta

Shell Pasta
Spiral Pasta
Penne Pasta
Gnocchi Pasta
Spaghetti
Fusili